Digital campaign to promote the offer for an online investing platform
​​​​​​​
Zions Direct specializes in offering securities to self-directed investors. In this 100 commission-free trades per year campaign, I work with the writer and art director to create assets for the website and direct email. 
This is designed for the Zions Direct's newsletter. It is a banner for the subscribers to click on and to read more details regarding the campaign.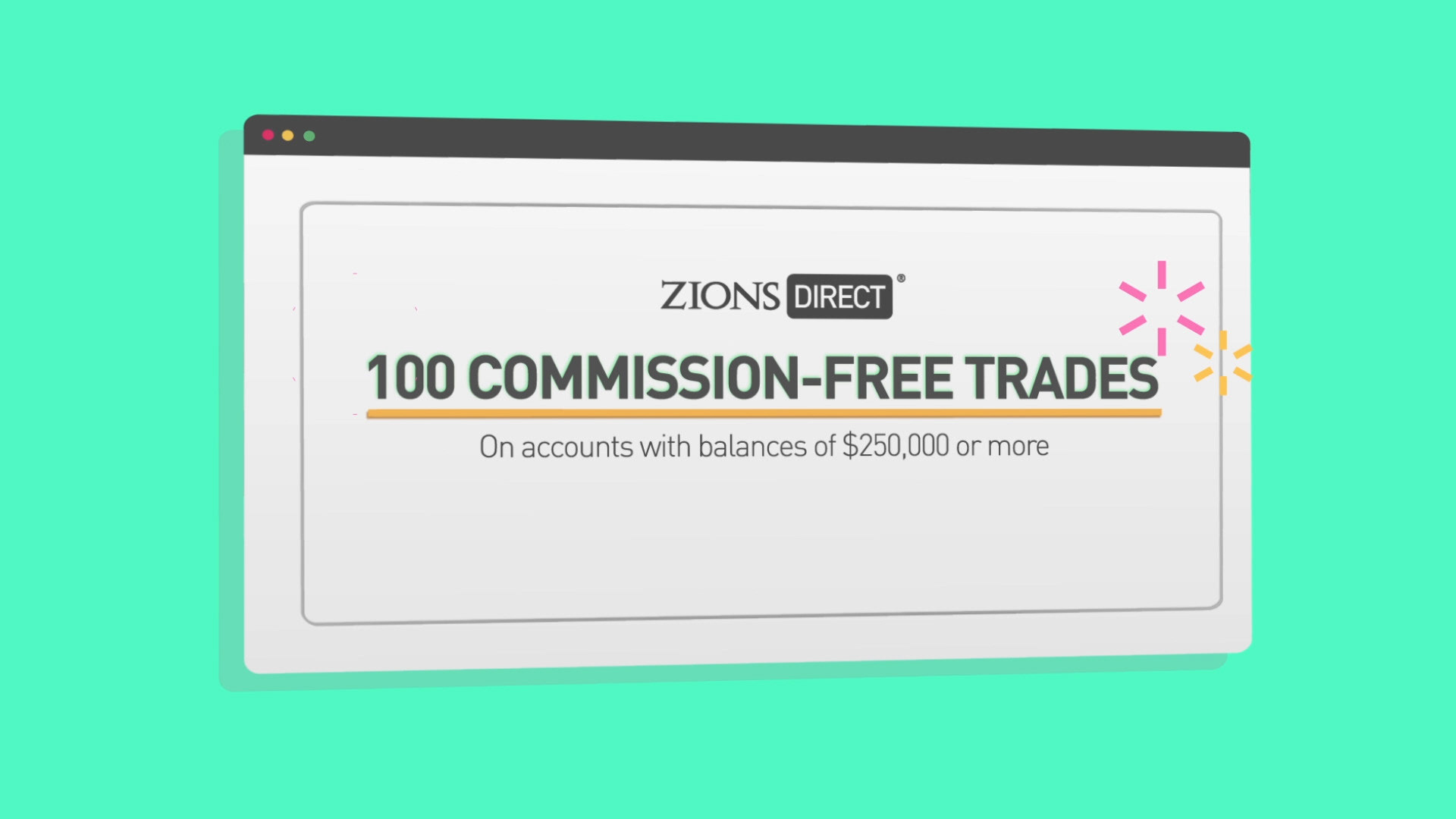 Our goal is to create eye-catching design to attract investors. Zions Direct is a platform providing the opportunity for people to purchase securities online or via a mobile application. For this campaign, our goal is to not only target younger generation but also promote the brand.